Labtech
Companies in the Labtech business are active in the market areas diagnostics, biomedical research and laboratory equipment.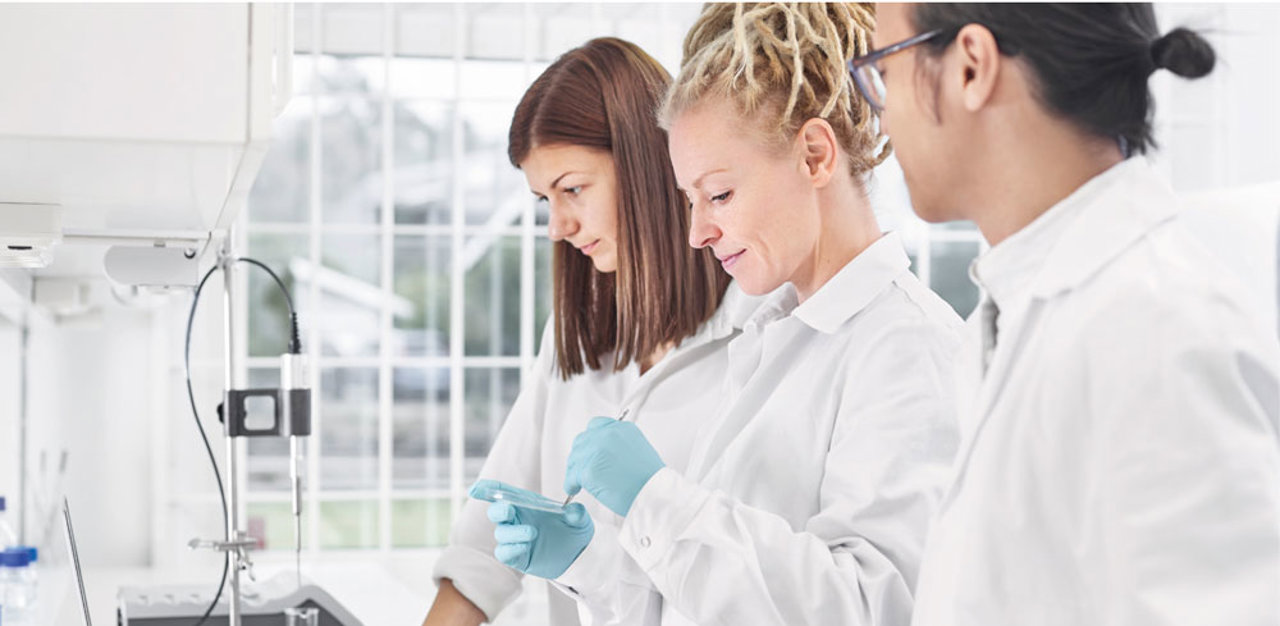 3 months ending
12 months ending
MSEK
31 Mar 23
31 Mar 22
change
31 Mar 23
31 Dec 22
Net sales
905
1,280

-29%

3,505
3,880

EBITA

115
296

-61%

486
667

EBITA

-margin
12.7%
23.2%
13.9%
17.2%
Labtech's net sales in the quarter amounted to SEK 905m (1,280). The organic sales growth, excluding COVID-19 related sales, amounted to 10 percent and acquired growth was 2 percent. Net sales related to COVID-19 has now ceased and is reported as SEK 0m (510). Exchange rate changes had positive impact of 3 percent on net sales. EBITA amounted to SEK 115m (296), corresponding to an EBITA-margin of 12.7 percent (23.2).
Dynamisk graf: Net sales 3 months
As expected, sales decreased in the first quarter compared with the corresponding quarter the previous year, which was the last quarter with significant COVID-19-related sales. Testing is now mainly performed in conjunction with tests for other respiratory diseases and we have therefore decided not to continue to report COVID-19 related sales separately moving forward. However, the underlying business developed strongly, with organic growth of 10 percent for the quarter.
The gross margin for COVID-19 related sales, which have now ended, was roughly in line with other Labtech products and as expected, this reduced volume resulted in a lower operating margin. Nevertheless, as a result of robust organic growth, good cost controls, a favourable product mix and active price management, the operating margin for the first quarter was 12.7 percent, which is higher than the 10-12 percent level that prevailed before COVID-19.
In diagnostics, operations have normalised and sample volumes are stable. The healthcare staff shortage also impacts the diagnostics business and is driving a transition to more efficient processes and a stronger need for service, which benefits AddLife's companies that have a strong service offering. At the same time, in some cases staff shortages have led to delays in procurement processes.
Efforts to manage price increases from suppliers continue, and in general the companies have been successful in defending gross margins through price increases and changes in product mix.
The macroeconomic situation has caused some markets to experience increased uncertainty regarding government-funded and academic research budgets. We see a continued positive and strong trend in demand for products and services related to biomedicine and drug discovery and development. In this area there is also increasing demand for new technologies such as Next Generation Sequencing (NGS), cell therapies and cancer immunology, which is positive for both margins and growth. The quarter also saw the launch of a new proprietary product in the area of advanced surface analysis.
| | |
| --- | --- |
| Dynamisk graf: Net sales (SEKm) | Dynamisk graf: Net sales per market 2023 |
Dynamisk graf:

EBITA

(SEKm)

Dynamisk graf:

EBITA

margin (%)
Latest updated: 4/25/2023 1:36:17 PM by Fredrik Liljekvist