Medtech
Companies in the Medtech business provides medical device products within the medtech market and assistive equipment within home healthcare.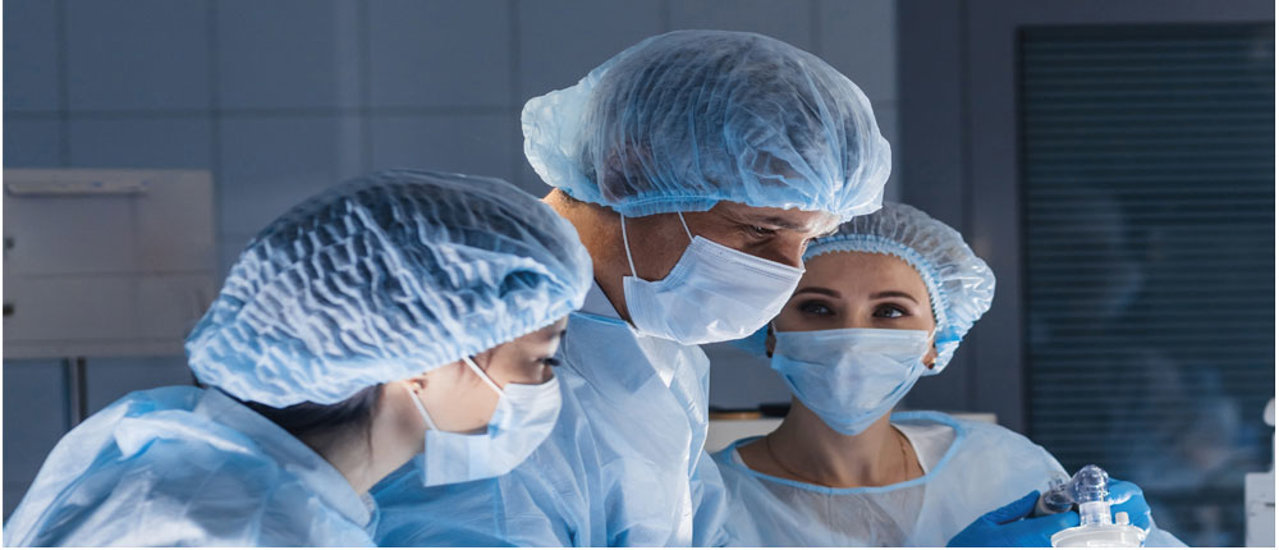 3 months ending
12 months ending
MSEK
31 Mar 23
31 Mar 22
change
31 Mar 23
31 Dec 22
Net sales
1,554
1,301
19%
5,463
5,210

EBITA

256
144
78%
685
573

EBITA

-margin
16.5%
11.1%
12.6%
11.0%
For the quarter, Medtech's net sales increased by 19 percent to SEK 1,554m (1,301), of which organic growth was 13 percent and acquired growth was 2 percent. Exchange rate fluctuations had a positive impact of 5 percent on net sales. EBITA increased  to SEK 256m (144) and EBITA margin amounted to 16.5 percent (11.1). The reversal of the contingent consideration, primarily linked to the acquistion of Addvision, has had a positive impact on the result of SEK 83m and adjusted for this EBITA amounted to 11.1 percent. The investment in digital solutions for remote patient monitoring and healthcare solutions has had a negative impact on the result of SEK 15m.
Dynamisk graf: Net sales 3 months
In recent years, Medtech companies have positioned themselves for the recovery in planned (elective) surgery that is expected after the pandemic. During the first quarter we saw a clear recovery and a noticeable increase in the number of surgical procedures performed in all markets where AddLife's companies are active. Demand has increased in product areas such as orthopaedic surgery, anaesthesia, laparoscopy and general surgery, which has led to strong organic growth of 13 percent during the quarter.
While staff shortages remain a challenge in health care, partly holding back the number of operations performed, this challenge also creates opportunities for productivity-enhancing products, solutions and services.

The significant increase in volume has also positively impacted margin development. Efforts to manage price increases from suppliers continue, and in general the companies are able to defend gross margins through price increases and changes in product mix.
In eye surgery, sales developed positively, while margins remained low mainly due to an unfavourable product mix. The launch of new products with higher margins has started, but has not yet had an impact. At the same time, some high-margin products have been replaced by lower margin products as a temporary measure to deal with supply problems at suppliers. These lower margin products will gradually be replaced by products from other suppliers and a return to existing suppliers once the supply problems have been resolved.
In home care, demand is developing well for products that enable care at home. This includes home adaptation products, as well as mobility solutions and the recently launched digital security alarm solutions.
Preparations for the new Medical Device Regulation (MDR) are ongoing for our own products. This is a major undertaking and the companies are generally well prepared. The deadline has now been postponed out by a number of years after the European Commission adopted a proposal to extend the transition period.
The portfolio is being expanded with new and supplementary products and there is also increased intra-company cooperation to identify suitable products and suppliers.
| | |
| --- | --- |
| Dynamisk graf: Net sales (SEKm) | Dynamisk graf: Net sales per market 2023 |
Dynamisk graf:

EBITA

(SEKm)

Dynamisk graf:
Latest updated: 4/25/2023 5:01:37 PM by Eva Berger