COMMENTS BY THE CEO

Paving the way for further profitable growth
2021 was a busy year for AddLife, with seven acquisitions and an all-time high in revenue and profit. The COVID-19 pandemic has continued to have a significant impact on the Life Science market and the business situation.
What are your thoughts on the past year?
It was a successful year for AddLife. Our growth was outstanding and our expansion through strategic acquisitions will add value for the group going forward. Strong sales growth came partly from COVID-19 sales but also from the acquisitions. Revenue increased by 52 percent to almost SEK 8 billion and drove a 59 percent rise in EBITA. Our cash flow of more than SEK 1 billion gives us the scope to continue investing in both acquisitions and organic growth. Our companies did a fantastic job in generating business and responding to our customers' changing needs.
The Labtech business demonstrated strong growth, largely due to high sales of COVID-19 related products in the first half of the year, but also due to increased demand in non-COVID-19 segments. Thanks to solid contributions from our new acquisitions, we also had strong growth within Medtech. In total, we completed seven acquisitions that will add more than SEK 3.2 billion to our annual net sales and helped cement us as a European force in Life Science. Four of the year's acquisitions were outside the Nordics.
Do you foresee the European expansion continuing in 2022 and beyond?
Since floating on the stock exchange in 2016 AddLife has evolved from a group of 24 Nordic companies with combined sales of SEK 1.9 billion into a group of 80 companies spread across numerous European markets and with sales of SEK 8 billion. Our European businesses are now larger by revenue than our Nordic operations, which opens up many new opportunities for us. We certainly do see scope for further expansion in selected niches, both in the Nordic region and in Europe more widely.
What are your thoughts about integrating new acquisitions into the AddLife culture?
Our starting point when selecting acquisitions is that they are a good match for our culture, and the businesses we acquire evaluate us on the same basis. Sometimes they have competing offers on the table, yet they choose us because our cultures overlap and because they see us as a long-term owner that can provide the impetus and resources to accelerate their development. They understand we are business builders, not merely investment managers. And they know how our business model works: we achieve what we do together.
Teamwork is at the heart of the AddLife culture alongside our entrepreneurial spirit and decentralised organisation. There will always be some differences between, say, a Finnish company and a Spanish one, but the key point is we have the same basic philosophy, based on curiosity and a desire to work together. The companies we acquire share those values with us. We speak the same language.
What are your overall expectations for 2022?
We purposely reinvested some of our income from COVID-19 related sales in acquisitions, which will position us to continue delivering growth in the years ahead. We have always known that our COVID-19 based sales will decrease once the pandemic ends and that growth in other areas has to fill the gap.
We expect the pandemic to ease significantly from 2022 onwards and for growth to come instead from non-COVID-19 product segments, and we are well prepared for that. There is huge pent-up demand in our core business due to long waiting lists for elective surgeries, for example. We are also enthusiastic about the opportunities our recent acquisitions will bring in terms of access to larger markets, a wider customer base and more segments. As well as strengthening our ability to sell our products in new markets, the new additions will expand collaboration in our internal network. Furthermore, we have now created an even stronger platform to be able to add more companies to the group and generate value as a niche player in European Life Science.
You often stress the importance of people to AddLife's success. How happy are you with the organisation as it is today?
AddLife has a well-established corporate culture with committed employees who do a fantastic job every day. AddLife Academy plays an essential role in developing our culture and engaging and training our employees. We are a person-oriented organisation that seeks to encourage and engage talents. Expanding internationally and building our platform across multiple markets has of course been challenging, but we have succeeded thanks to the high level of knowledge and the strength of our organisation.
I am also pleased that we have continued to deliver strong profitability at a time of rapid growth. We speak a lot about the need to succeed in our day-to-day activities to ensure we generate the cash flow we need to continue expanding. AddLife's development since 2016 is proof that our decentralised business model with entrepreneurial business acumen really works.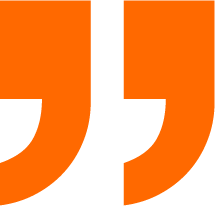 We have never been so strong, both on the market and as an organisation, as we are currently. I am full of confidence that AddLife is well-positioned for future value creation and sustainable growth.

At the start of 2022, you announced you would step down as CEO. What led you to make that move after such a successful year?
I have had the privilege of leading AddLife's journey from a spin-off from Addtech in 2016 to a large-cap company on Nasdaq Stockholm that is a leading European Life Science company in selected niches. I am proud to have been CEO of the group and to have worked with all my fantastic colleagues during these years. It is a demanding job and stepping aside makes sense on a personal level. I wanted to leave at a time of strength, and that is truly the case for AddLife today. We have a solid platform, a strong management team, and so many great companies with exciting prospects, talented managers and employees.
We have never been so strong, both on the market and as an organisation, as we are currently. Ultimately, working in Life Sciences is about people, and making life better for others, and it's been a privilege to have had that opportunity with AddLife. I am full of confidence that AddLife is well-positioned for future value creation and sustainable growth.
At the time of writing, the war is raging in Ukraine following Russia's invasion. AddLife has donated medical equipment to Ukraine to a value of approximately SEK 7 million for emergency and intensive care. I would especially like to thank our committed employees who made this initiative possible. I once again feel proud and humbled that AddLife can contribute to improving people's lives in various ways.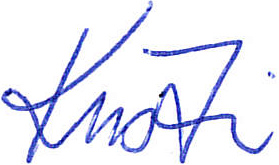 Kristina Willgård
President and CEO
Latest updated: 3/29/2022 2:30:49 PM by jamilah.wass@add.life