Driver of climate smart offering
AddLife aims to create a competitive advantage through high-quality products and value-creating services, combined with climate-smart solutions.
Our role in the value chain, primarily as a distributor, involves both close dialogue with many customers at the local level and the selection of leading global suppliers and influence on them. This is a unique opportunity to support a sustainable transition together with our partners and develop solutions that can also have a positive impact on business operations.
Each individual subsidiary is responsible for selecting its own suppliers. Evaluating new and existing suppliers is an ongoing process, and a selection criterion is that suppliers respect fundamental human rights and treat their employees in accordance with the International Labour Organization's declaration on fundamental principles and rights at work.
87% of the Group's sales are made through subsidiaries that have ISO certification for quality, ISO 9001, and 52% of sales are made through companies that have the environmental certificate ISO 14001.
New business models with reuse of products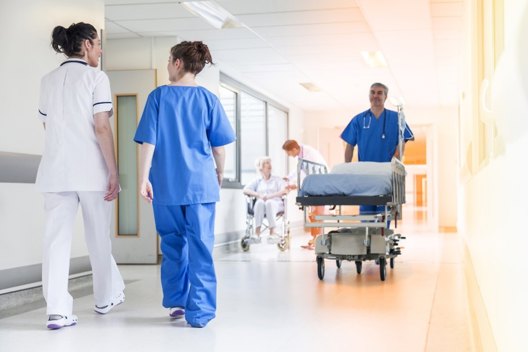 ​AddLife prioritizes and invests in circular business models that extend the lifespan of products. During the year, AddLife invested in a circular business model through the acquisition of O'Flynn Medical, the market leader in medical equipment rental in the Irish market. The company's circular model extends the lifespan of the product and offers a rental option for all equipment, including cleaning and sanitation services, as well as maintenance, repairs, and inventory management.
Sustainable business practices are a part of O'Flynn Medical's daily operations, from the decontamination unit and product and logistics strategy to the paperless office philosophy. In recent years, the company has made significant investments in building a sustainable business model.
In 2022, O'Flynn Medical was nominated for "Green Small Organization of the Year" at the Green Awards. The nomination is a recognition of the company's commitment to promote a greener, more sustainable future for Ireland. O'Flynn Medical has new solutions to launch in 2023 to further support customers with sustainable solutions.
Focus areas to meet target
Sustainability as a competitive advantage
AddLife creates competitive advantages with its high-quality products and value-creating services combined with sustainable offering. 20 percent of AddLife's revenue comes from manufacturing where we have a direct influence on the process. We encourage innovative and smart solutions to always be at the forefront and we also review current products and services to identify where changes can be made, such as material consumption, packaging, transport and recyclability.
Governance and KPIs
Identification of climate smart solution initiatives for existing and new products which to be implemented on the local market
Number of corrective measures for products
Partnerships
We aim to benefit healthcare systems, patients, users and healthcare employees. Partnerships are a tool for achieving these goals. By conducting dialogues with different players in the value chain we can identify which areas need improvement and push for changes in line with AddLife's long-term vision of a sustainable society.
Governance and KPIs
Number of collaboration dialogues and initiatives with partners across the value chain
Sustainability across our supply chain
We engage in the governance of environmental and social issues throughout the supply chain. This work involves evaluation, dialogue and influencing our current suppliers as well as identifying new frontrunner alternatives. Our role in the value chain gives us a unique opportunity to support sustainable development and develop solutions with our partners to achieve a positive impact on the business.
Governance and KPIs
100 % of suppliers evaluated according to AddLife approach
Initiatives to reduce CO₂ across the supply chain (to be initiated) 
Share of (in relation to net sales) ISO certified companies 

Dynamisk graf: Share of new suppliers that have been evaluated

SHARE ISO CERTIFIED COMPANIES

87 %
Latest updated: 3/27/2023 12:07:41 PM by lina.astrom@add.life