BUSINESS AREA
Business area Labtech
The Labtech business area provides products, solutions and services in fields such as diagnostics, biomedical research and laboratory analysis. Customers include hospitals, research laboratories, pharmaceutical companies, and food industry groups, primarily in the Nordics and rest of Europe.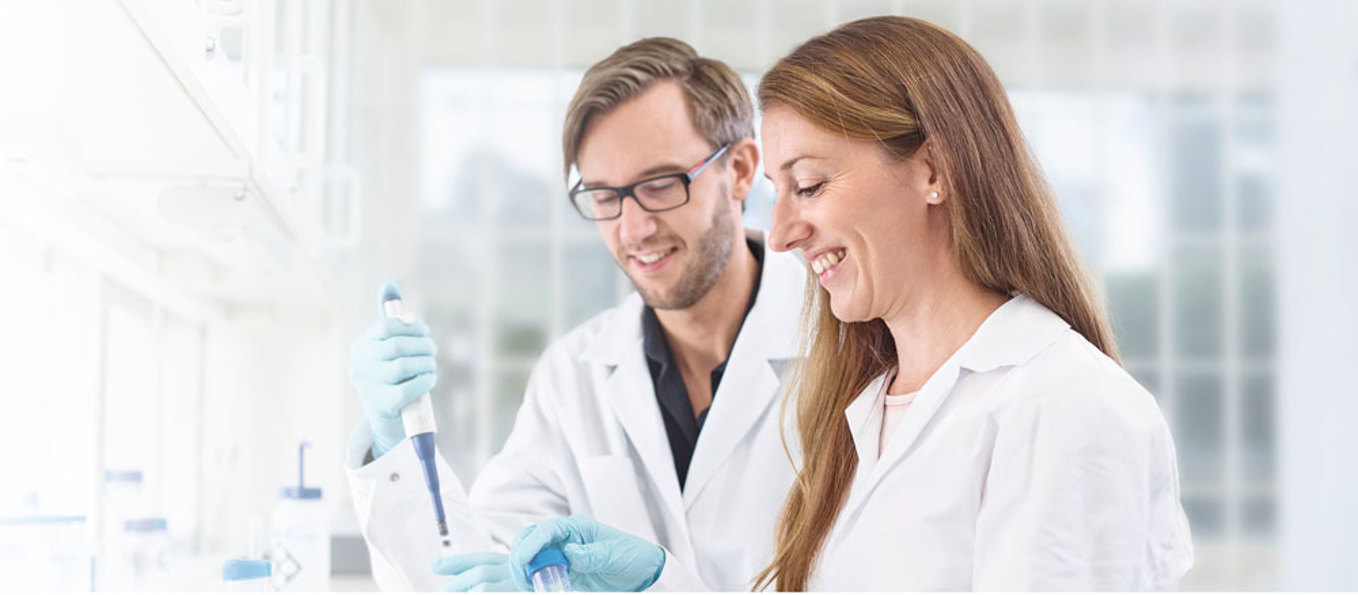 Labtech subsidiaries work closely with customers and suppliers through highly developed local sales and service organisations. The companies have strong market positions and highly qualified personnel.
The business area offers products and solutions, including equipment, consumables and reagents, that are used to diagnose disease or to conduct research. It also provides training and technical service to facilitate effective equipment use. As a distributor, we have the possibility to respond quickly to a changing market and to deliver customer-tailored solutions. About 75 percent of sales originated from public procurement processes in 2022.
Dynamisk graf: Labtech net sales by market

LABTECH IN FIGURES

Net sales: 3,880 SEKm
EBITA: 667 SEKm
EBITA margin: 17,2%
Employees: 767
Share of group net sales: 55%
Market trend in 2022
Labtech had a strong start to the year with a large proportion of COVID-19-related products, which have gradually decreased as the spread of the virus has decreased. In the latter part of the year, COVID-19 testing has mainly focused on healthcare personnel and patients in need of hospital care. Testing is expected to be performed in combination with tests for other respiratory diseases, which is why this sales will not be separately reported in the future.
As the pandemic has subsided, other parts of the business have picked up with increased demand in diagnostics, research, and drug discovery and development. However, due to the market situation, there is increased uncertainty around government-funded and academic research budgets. Demand has increased for more traditional laboratory reagents, as well as products for gene sequencing, cell therapy, and cancer immunology, and instrumentation. Sales of our own advanced instruments have had strong growth in the USA, Europe, and China. Organic growth, excluding COVID-19, was 6 percent for the full year 2022.
Staff shortages in healthcare also affect the diagnostic business and drive the need for a shift to more efficient processes. This development is evident through increasing interest in time-saving technologies and the services that our subsidiaries offer. The need for education and support is becoming increasingly important for our customers who must carry out complex operations in an environment characterized by staff shortages and high staff turnover.
AddLife can offer suppliers a strong commercial organization with local presence in 29 European countries. New distribution agreements for innovative products have been established in several countries and are expected to provide additional interesting potential for future growth.
Two acquisitions have been completed within Labtech during the year. In April, the German company BioCat was acquired, which is a specialized distributor of products and services for research in Life Science. BioCat markets and sells a broad portfolio of instruments and reagents in the rapidly growing areas of genomics, proteomics, and cell biology to research-oriented customers in universities and colleges, the pharmaceutical industry, and biotech. The acquisition strengthens AddLife's presence in Germany while opening up opportunities for collaboration with our other companies in Europe operating in the same product segment. In July, the Swedish company JK Lab was also acquired, which is a specialized distributor of instruments and services in material testing. The company has been integrated into the existing Labtech company, Bergman Labora.

Service and education - an increasingly important part of the offering
The need for training and support is increasingly important for our Labtech customers, who run complex operations in an environment of increasing demands for compliance with standards and legislation.
AddLife Danish company Holm & Halby is a leading service provider and distributor of laboratory equipment, with a dedicated and well-educated team providing extensive expertise in consulting, training and service. Every year, Holm & Halby processes 10,000 service interventions that include preventive maintenance and repairs. The company also offers added value to customers through practical training seminars. The LAF (Laminar Airflow) Driving Licence was introduced in 2012, after identifying an opportunity to educate end end-users around their health and safety in the use of biological safety cabinets. An LAF cabinet can provide protection against the potentially hazardous materials laboratory personnel work with, but complete protection is only achieved through proper use. Over the past ten years, over 800 LAF licenses have been issued, and a total of 1,100 licenses for different types of laboratory equipment.
Strong position in Europe - added value for suppliers and customers
AddLife's companies have a strong commercial organization with sales representatives, marketing resources, customer support, and service personnel in a large number of European countries. The Labtech companies conducted a joint campaign in 2022 to reach out to new suppliers and raise awareness of our strengthened European position with a presence in 29 countries. The campaign was launched in the third quarter, across social media channels and our website. It was a new and successful approach that resulted in several new contacts and opportunities for new distribution agreements for multiple companies. The campaign generated over 10,000 views on LinkedIn, and this business development approach will continue in 2023.

LABTECH'S STRENGTHS
Dedicated and highly qualified employees with many years of experience in their segments
High-quality products, service, training programmes and advisory services
Long-term collaboration with leading suppliers and exclusive distribution rights
Strong technical service organisation with local support
LABTECH'S PRODUCT SEGMENTS
Haematology

Pathology

Point-of-care (POC)

diagnostics

Cell biology

Genetics

Microbiology

Virology

Molecular biology

Clinical chemistry

Immunology

Consumables
Analytical instruments

Latest updated: 3/29/2023 10:05:39 PM by sophia.dernulf@add.life